Below are links to either companies we recommend from personal experience, or that come highly recommended in relations to masquerade masks or Venetian masks etc:-
Masquerade Masks:
Why, us of course! If you have landed on this page from outside then checkout our gorgeous range of genuine Venetian imported masks and our own, handmade Venetian & masquerade masks that you won't find anywhere else on the Web (or world!) www.masqueboutique.com We are based in the UK but ship Worldwide regularly (plus we offer a fast courier service as well, reaching the US in a little as 1-2 day)
Bags & Accessories:
For special occasion evening bags, we recommend Harvey-Smith Leather who currently runs two online stores – one on Etsy for their One of a Kind Exclusive clutch & shoulder bags (soon to be featured on our site!) and their new online store specialising in one of a kind hand dyed travel accessories – (ideal if you are travelling abroad to a ball and want some useful storage for your passport or tech) They also make unique leather journals  if you are looking for a special gift for your event.
Carnival Costume Hire:
Atelier Tiepolo: Fabulous costume hire based in Venice – see the 18thC costume section for my Wedding Gown! http://www.meetingeurope.com/costumes/costumes_index.htm
Complete Costumes (Online hire): Online hire shop based in the West Midlands that hire some period style costumes via the post.http://complete-costumes.co.uk/costume-hire/list.php/display/list/section/0007/?sid=6j5d5M1D0R9C
Information on Venice:
Venice Carnival Events: Bookings for all the Carnival events held in Venice during the famous 'Carnivale'. http://www.venice-carnival-italy.com/
Gorgeous places to get married: The main image on the site is the place we got married in. The Sala dell'Archivio is another option – thoroughly gorgeous! http://www.scuolagrandecarmini.it/
Shropshire Ballgown/Dress Hire:
Dresses at Julies: www.dressesatjulies.co.uk 'Shropshires premier dress sales and hire company' – suitable for prom, cruise, ballgowns for that special occasion.
Wedding Jewellery & Accessories:
Wedding Planning:
Hen Weekend Ideas: an online site giving information and links to companies offering the perfect girls night out. Features nightclubs, Hen Night Accessories and shows. http://www.hen-night.org
www.toloveandtocherish.co.uk – website full of advice and links to suppliers covering all aspects of the wedding industry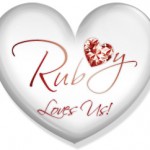 http://www.ruby-weddings.co.uk/ – Ruby Weddings brings together creative, thoughtful and inspired wedding management so that you and your guests will remember your special day long after your ruby wedding anniversary.
Hen Weekends:www.gohen.com Hen weekends and hen party ideas in the UK and Europe. Packages, activities, entertainment, ideas and more for your hen weekend at GoHen.com
Wedding Stationery & Venue Dressing:
www.by-wendy.com – Bespoke, handcrafted stationery & favours. Home of the stunning 'Crystal Wishing Trees By Wendy'.