Thank you for taking the time to drop by our reviews and testimonials page to read what our lovely customers have to say about our unique masquerade masks, venetian masks and our custom mask design service. (Most recent first)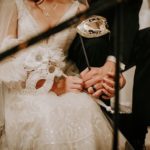 Teagan C:- Hi there! Just wanted to share a few pictures from our big day with your beautiful masks! Thank you for being off top of  everything! And everyone at the wedding loved our masks! (Oct '18)
Rosie Mountford – (First Event)
Hi Tanith,
Just wanted to let you know the masks went down a treat at the event. Thanks so much  – Rosie  (April '18)
(each table was themed with a different superhero mask. The image shows the Batman ones)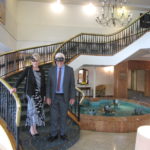 Joy & Peter:- 
Hi Tanith
Sorry along time to email you back with photo of our wonderful wedding we attended in New Zealand last November.
Plenty of compliments about both my husbands and my masks. Hope you like photos. Cheers, Joy  (Nov '17)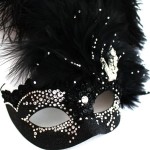 Betty Hamilton (USA)
Tanith,
The Masks arrived today & THEY ARE PERFECT !!! So So STUNNING !!!  THANK YOU again for the prompt making and shipping of these, they will be absolutely perfect for my MASKED ball..
Regards,
Betty (Feb '18)
Deb Mapson:-
Hi,
Happy new year to you & your family, hope the move went smoothly!
Thought you might like to see the finished result, everyone asked where it was from, so plenty advertising for your beautiful mask!  Best wishes! Deb (Jan '18)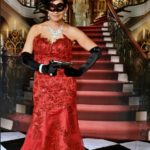 Sarah Allen:- (USA)
I wanted to let you know that I so enjoyed wearing the beautiful mask you made for me at my masquerade ball & murder mystery dinner.  All the photos do not do the mask justice – The last photo in particular. Just know I know my mask is gorgeous! I was very proud to wear my mask & tell others where I got it from & what an amazing person you are!!  (July '17)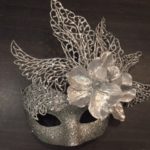 Sophia Steinsberg:- 
Hi Tanith,
Thank you. So so so much for the mask!!! I absolutely adore it, you have done such a fantastic job!! It is absolutely perfect.  Thank you, Sophia (March '17)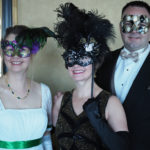 Larissa Traill (40th Birthday event)Hi Tanith,
Just wanted to send you some picture of your lovely masques in use. It went perfectly with my 1920's black and gold beaded fringed flapper dress. Thank you again, (Nov '16)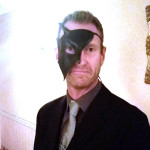 Jake Hobbs:- Was very impressed with the service I received from your company Masque Boutique. The quality of the mask is superb, the price was very reasonable; and I lost count of the number of positive comments I had during the evening. Considering I only ordered at the last minute, and the mask still arrived on time – is testament to your outstanding attention to customer satisfaction. Thanks for making my New Years Eve party such a success. (Jan 16)
Laura McCann (Fitwise) on behalf of BAA client
Good morning Tanith. Please find attached a photo of the masks in action.Thanks again for all your help and best wishes for 2016.
(Dec '15)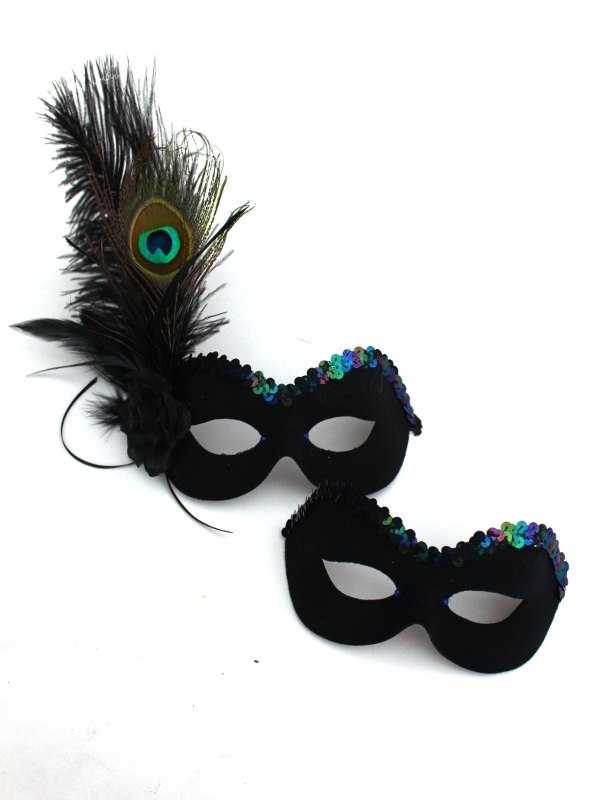 Hilary:
Comments: Hi
Just a quick note to say thank you so much for the lovely couples Peacock Masks you did for me – I was very unsure what to expect but the quality was fab, and the service superb – having a ribboned stick made so much difference.  Attention to detail was great, the time from order to delivery was prompt and the huge care you took in packaging meant the items were undamaged despite the box being well and truly bashed en-route. Many, many thanks Hilary
(Dec '15)
Dear Tanith, I hope you are doing well! Attached is a picture of our Halloween party in Guangzhou, China. Thanks again for the amazing masks! MJ (Dec '15)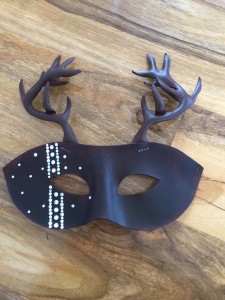 Derek Gerome Pullins: Comments: Greetings and salutations! 'Tis I DGP!  I just received my masquerade ball mask and it is AWESOME!  It's exactly as I envisioned.  I told a few coworkers about it and they cannot wait to see it. . .but they will have to make do.  The fit is just right and the antlers and Swarovski crystals are eye catching.  I'll be the best dressed Stag at the affair!  Great job!!  Thanks.
Best Regards, (2015)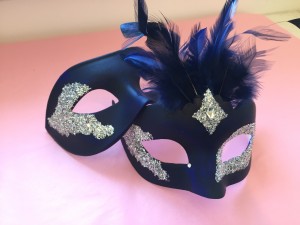 Diane Treslove
: Hi Tanith Just a quick line to say thank you for your beautiful masks.   They are truly fabulous I'm so pleased that I chose you to make them. I will write a review on your website and thank you once again. Diane Xx (2015)
(These are our Vanity masks, customised colour)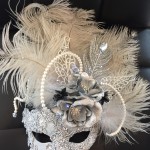 Tanya Ringold: Hi Tanith, Just received the mask. It is glorious and I love, love, love the lights? You have crafted  a most beautiful object of art and I can't wait to wear it!  And the colors are perfect. I will definitely send you pics of me wearing it!
Zandria Singson: Helo, Tanith. I just received the mask today and I am in love with it! You did an amazing job and I cannot wait to show it off soon 😀 Thank you for the great costumer service and overall transaction. Have a great day! Thanks again,
Claire Hornsby Hi, Just wanted to say thank you so  much for the beautiful masks and for being so helpful in making the amendments. Can't wait to wear and show them off this weekend. You'r whole service has been fantastic. Didn't know where to add feedback on your website, please feel free to use this. Thanks Again. (customised & matching male mask made)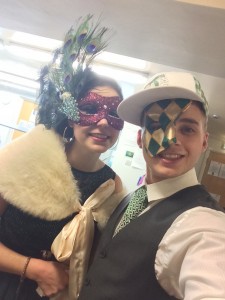 karen and brad:
(Gruet) Hi Tanith, Brad and I wanted to thank you for your amazing work. We had a wonderfull party and a lot of compliments about the masks. Many Thanks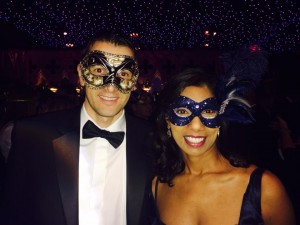 Prelini Udayan-C: Thank you the mask was perfect!
Priya; Hi Tanith, Hope you're well.  I didn't get the chance to say thank you for the custom made mask you sent me for my wedding reception last year – I absolutely loved it!  I'm attaching a picture so you can see what it looked like with the dress on the day. Kind regards
sian haines: What can I say, I actually burst into tears!!! It's absolutely stunning, everything I wanted & more!!!  You have made me one very very happy girl. Thank you so so so so much. Very talented I'm so pleased x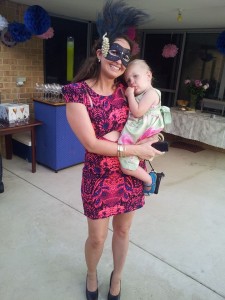 Jo Ainsley: Hi Tanith,  Just wanted to say a huge THANKS for my beautiful mask, it was truly beautiful and I loved it!! It was the perfect mask! Have attached a photo for you, wasn't sure if you wanted me to upload straight to facebook or not so thought I'd email it to you. Thanks Jo 
Marie Hawthorne: Hi, I just wanted to say many thanks for sending the masks in good time. They all arrived in perfect condition and the quality is so nice. Much better quality than I was expecting – they are really beautiful!  Thank you. Kind Regards, Marie
Nick Brokenshire: Dear Tanith, Just to let you know the masks arrived in perfect condition this afternoon. I cannot thank you and 'Masque Boutique' enough. Way ahead of schedule and beautifully made Venetian masks to boot. I am going to copy your card and hand it out to all my friends and acquaintances. Word of mouth and personal recommendation of your company may bring in more business I hope. A small favour for the great service you did me. Have a superb weekend.
Elaine Beckett: Hello, I have just received my order #10259 and wanted to write to express how delighted I am with my mask it's perfect!  Your website is lovely , ordering was easy and care was obviously taken when packaging my mask for posting.  Thanks for an excellent service and product.  I will recommend masqueboutique.com to anyone looking for the perfect mask. Kind regards, Elaine
Karen Girdlestone; Here you go Tanith – just to prove we wore our masks! They were well received by everyone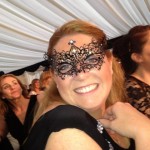 Nicola Secker: Hi, I just wanted to say thank you, I had soooo many compliments on my mask & managed to keep it on all night (actually very comfy). And as a bonus I never saw anyone with the same mask on, however I did spot a couple of your masks during the night. Many Thanks x
Debbie: Hi Tanith Just to let you know the mask arrived safely – it is beautiful – thank you so much for all your help. Will definitely be recommending you to anyone to needs a mask in the future – excellent service. Regards and thanks once more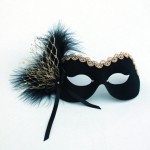 Gemma Brown
: Thankyou, I'm really pleased with my mask, it is so beautifully made. I was also impressed with speed of delivery, it arrived the day after I ordered. Many thanks,
Arwen: Hi Tanith, Just to say a huge thank you for the mask. It is beautiful and perfect! Your help and service has been brilliant. Kind Regards,
Sue Stitt: Hi Tanith, The mask has just arrived, it is beautifully made, delicate and subtle, exactly what I wanted! Thank you for all the care you have taken and attention to detail. Kind regards,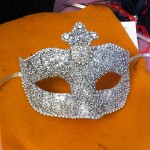 Caitlin Moynan: I just got it!!!! IT'S THE MOST GORGEAOUS THING I HAVE EVER SEEN! woah, you did such a good job on it! I can't wait for prom so i can send you pictures! thanks a million!! 🙂
Amarjit: Morning Tanith, Hope all is well! The Mask arrived safely yesterday – many thanks for your fantastic work and getting it to me in time, it really looks amazing and I can't wait to wear it 🙂 Everyone is impressed here at Capcom and I have passed the word out to my contacts! Take care and thanks again.
Anna: Hi Tanith, The mask has just arrived and I love it!!!  It is really beautiful and fits perfectly. Thank you very much for your great work and for making and sending it so fast. I really appreciate and has already recommended you to few people. Warm regards
Thea Lewis-Yates (Stylist) : I approached Tanith to see if I could borrow masks for 2 projects I was working on – a show for L'Oreal and an editorial shoot for Lusso Magazine. She went way above and beyond that, and made bespoke pieces for each project – I supplied her with references for ideas and she interpreted both briefs with such enthusiasm and skill. The masks were amazing! And she was a pleasure to work with throughout. She always got back to me promptly, provided imagery of the work from start to finish and met the very tight deadline with no problems at all. I would be delighted to recommended Tanith to anyone looking for beautiful bespoke masks. Her creativity is superlative, and coupled with her personable manner and can-do approach, she provides a wonderful service. I can't wait to work with her again."
Brandon: Hi Tanith, I received the mask Thursday, thank you. It's wonderful! I'm happy with how it turned out. You do great work. Many compliments, many thanks, and best regards,
Jeannette Bates– Hi Tanith. I just wanted to say how lovely the masks were and the fit was perfect, everyone loved them and here are a few photos of the night…Thanks again for your hard work. 
Chris Turnbull (Peacock Wedding Masks)
Hope you are well! Well I have finally gotten round to sending you an email, who ever said life is quiet after a wedding was lying ha ha! I just want to thank you again for your hard work on the masks you made for us, our masquerade masks were perfect and they made our special day even more memorable.
Briany (Melbourne, Australia) Hi Tanith, I received the mask yesterday and absolutely love it! Thank you very much for making the process so easy for me and producing such a beautiful mask for me. 
Neil Outram (Essex)– Thank you very much, I love the mask! Please use the below as a testimonial:
Masque Boutique is a different class: excellent product, great service and very quick dispatch. Before contacting Tanith, I'd bought a cheaper mask from elsewhere for a work do and, well, let's say the photo was flattering but I got what I paid for: ill-fitting and very nasty looking. Then I found Masque Boutique and enquired if a mask I liked would fit my broad face. Tanith responded quickly and was very helpful, so I placed the order and got exactly what I saw on the website: an ornate, very handsome, well-made mask that my mum has already claimed as an ornament when I'm finished with it. Basically, I've got more than I paid for! I love it so much I actually really want to buy more now just to hang them up around the place. Thanks a lot for your help, Tanith!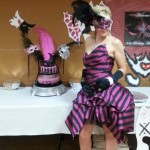 Amy Johnson Thank you once again for a wonderful mask, I love it and here are some photo's of me at my big party! The mask worked well with my dress and my birthday cake too. Thank you once again!
Charlie North:- I just wanted to say thank you for the service I received recently when I bought a Metal Venetian Mask for a masked ball I attended last Saturday: I received so many compliments and it was so comfortable to wear. I would definitely come to you again in the future if I need anything for another event, but meanwhile will recommend you to others!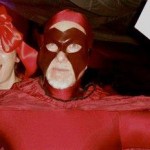 Howard Vause Hi, I received my bespoke mask this morning – very promptly – and just want to let you know that I am utterly delighted with it. Superb work! Beautifully made and painted – a real art piece and I'll treasure it long after my party.  Thank you so much for following my directions so precisely and the evident skill, care and attention with which you have given life to my idea. I will be sure to recommend Masque Boutique if any guests enquire about how I came to acquire such an amazing mask!
Kylie McNally (Australia) Hi Tanith, Just letting you know that I received my mask today and I absolutely LOVE it!!!
The eyes are the perfect size. Everything about it is perfect – you have done an absolute amazing job on it. Thankyou from the bottom of my heart – I am definitely going to recommend you not just for masks but also for your other products.
Amanda, Shrewsbury "Tanith created a beautiful bespoke mask for my event to compliment my dress. Working with Tanith was a great experience as she is full of creative, beautiful ideas and shows a great passion for her business. The compliments I received that evening on my mask were a testament to Tanith's hard work. Thank you!"
Lisa My mask arrived yesterday and I love it!!! it is amazing… I am sure the whole outfit will look great! Really looking forward to Friday now….
Thanks for all your help. You've been great.
Matthew Fear, Mont Blanc, 2010 'Masque Boutique supplied us with the most beautifully decorated masks for the Square Mile 'Masked Ball' this year. Each of our guests received their own mask and what made them even more exclusive was the company logo that was incorporated on the masks and that each one was decorated individually. It helped create the luxury image of our brand and in turn, a very successful event made made even more exclusive with the masks.'
Jan xx I asked Tanith at really short notice to make me a 5″ Mini Top-Hat for a wedding I was going to. Nothing was too much trouble and the finished article is just gorgeous. So easy and comfortable to wear, it attracted lots of compliments and jealous looks! Now I just need to find some more suitable events so I can wear it again and again. Thanks Tanith.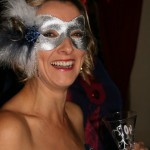 Melanie Hi Tanith, Just a short note to say a big thank you once again for making my mask at such short notice – it was perfect! I have attached a picture from my party, it was a lovely night, just wish it had been my 30th!!!!
Rebecca Luton, MYLA LONDON Hi Tanith, Just received your hats. Thank you so much, they look lovely!
Reb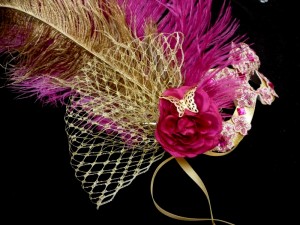 ecca: Thank you for a fantastic service on helping me to customise one of your beautiful masks so it matched my outfit perfectly. Your attention to detail was second to none. I loved my Bollywood mask. It was just as we discussed and was quite a talking point on the night of the Venetian Masquerade…perfect for the birthday girl!!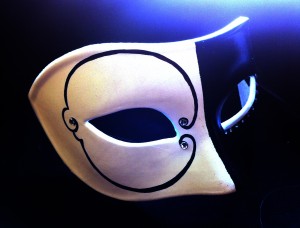 Adam B: Hello, I just wanted to say a big big BIG thank you as my mask arrived today and it is perfect. Everyone in my work office were really impressed with the quality and I cant wait to wear it on the 3rd of September . I was so impressed with the quality of the workmanship and you took on the idea and design I had in mind and you have made it a reality, for this I thank you again! Also thank you so much for the quick delivery, I ordered this Wednesday night, and its got to me first thing Friday morning, that's dedication! Thank you so much for your services, I will definitely be recommending your site to my friends if they ever need anything like this!
Thanks again.
xoxo, Mel: Hello Tanith ! It came today !! and I'm am so happy … it is absolutely stunning !!  I can't get over how beautiful it looks on and it suits me really well too !  It's so worth the money and wait ! Thank you so much !   
Trisha: Hi Tanith, the fascinator arrived on Friday morning and it is PERFECT! Thank you so much, what a brilliant service.  I have already told all my friends about Masque Boutique. Thank you again  
DEBBIE: I RECEIVED THE FASCINATOR THIS MORNING, AND I AM OVER THE MOON WITH IT, JUST WHAT I WANTED IT IS PERFECT AND MATCHES MY OUTFIT AND YOU CANNOT EVEN SEE THE HEADBAND AS IT IS THE SAME COLOUR AS MY HAIR. THANK YOU FOR THE WORK YOU PUT INTO IT FOR ME AND THE LITLE BAG OF GUMMY SWEETS, I BUY THESE SWEETS EVERY WEEK FOR MYSELF WITH MY SHOPPING. I WILL RECOMMEND YOU TO MY FRIENDS AND FAMILY AND ANYBODY WHO PASSES COMMENT ABOUT THE FASCINATOR.  THANK YOU AGAIN
…………………..

Ayira: Hi again! Thank you so much – they are absolutely gorgeous and exactly what we need!! I will definitely be ordering from you again and spreading the word.  All the best..……….
…………………

Fliss Lancaster: Hi, I received my fascinator yesterday and I just wanted to say thanks for all your help!! Not only were you able to mount my fascinator on a band instead of a clip but you still despatched same day!! Excellent quality and excellent service, I will be using you again and will recommend you to all my friends!!   Thanks so much!
…………………

 Kerry: "Tanith was a sheer joy to work with. She took on our brief and designed a number of masks for our annual awards dinner and after our many requests for changes, additions and modifications, she designed and delivered our perfectly branded masks that were unique. The evening was a huge success and everyone loved our masks."
…………………….

Hello!!! I received it just now!!!!  Thank you so much it's so beautiful and thank you for dealing with me
I'm sure I was a pain!!!  Thank you Tanith!  With Much Love... 
Genevieve
Hi Tanith, Just wanted to say thanks so much for the mask! I wore it out for my birthday this weekend. Here's a photo for you to see how perfectly it matches my dress! It looked amazing, lasted a whole night of partying and still looks great! I will definitely be wearing it again and shall recommend you in the future 🙂  Thanks again!
Kate