So excited to announce that are featuring a local British Leather goods company 'Harvey-Smith Leather' who have recently expanded into creating some handmade unique, one of a kind leather journals and accessories – including some fabulous leather evening bags which would be perfect for your masked ball.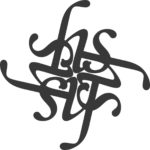 Harvey-Smith Leather is a collaboration of family members based in Lancashire who wanted to make good quality,
one of a kind luxury leather goods that don't break the bank. Starting with some gorgeous leather evening bags that have been handmade and hand-painted/dyed and accessories such as leather feather earrings and cuffs (which we are going to be stocking soon!).
The team then developed their travel journal range which have some stunning, one-of-a-kind journal covers that are colourful and all unique.
Visit their new leather journal, notebook & tablet covers website here www.harveysmithleather.co.uk