With the popularity of shows such as MTV's 'My Super Sweet 16' in both the US and in the UK, the 'Sweet 16 Masked Ball' or 'Sweet 16 Masquerade Party' have now become very popular as this big birthday's theme.
We can customize masks to make your Sweet 16 Masquerade special, matching colours and detail to your dress and we ship Worldwide! Visit our Sweet 16 Mask page for ideas on the perfect mask for your party

A Sweet 16 Masquerade can be anything from a modern black tie event, right up to a full blown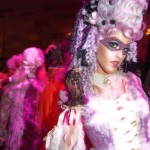 Costume Ball, where period costumes and the room decorations are both opulent and magical.
There are plenty of ideas out there for room decorations, with a number of companies supplying amazing props such as Giant Mask entrance stands, Masked Table decorations and Venetian backdrops to your room.
If the budget doesn't stretch that far, then there are many simple things you can do to enhance the theme without spending a fortune:
* Buy some cheaper budget masks and use to decorate the walls by hanging them over the entrance,  under or above lights and draped over the backs of chairs. (we can supply these on request – prices from £1.99)
* Make a centre table display using a glass bowl with a mask inside, sitting atop some rusched fabric or over some flowers. Ostich feathers are lovely but can be very expensive so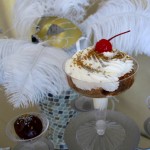 you could just pick a colour from your theme and have just one or two if you are using a tall vase.
* Buy or make mask themed place name holders by using cardboard cutouts of masks, painting on a mask in say glitter then putting them on popsicle sticks in a clay base (use the clay which hardens in the air. It's cheap and easy!) and writing the name of your guest on.
* Find an area of the room that you can transform into a Venetian theme that people can take photos in. Use coloured drapes – black or rich burgundy and cover a chair making it into a kind of throne with smaller masks tied onto both sides. It will mean you can spend more budget on a smaller area making it look great. Buy a tricorn hat and cape for the men so they can wear them for photos, taking it in turns and perhaps a white 'Marie Antionette' wig for the girls.
* If you're having a cake, you can sit a mask on top of your cake or ask your cake maker to make you one out of icing.
* Make edible icing mask favours for the table by buying a mask shaped cookie cutter and cutting rolled icing or even cookie dough shapes. These make great table decorations as well as gifts for your guests!
* Rich colours work well with the Venetian theme or get inspired by films such as 'Labyrinth' who have exquisite crystal decorations like candleabras, all glass and silver and sparkles.
* Fairy lights are amazing and turn a normal room into something spectacular. Buy them in the sales after Christmas to save money.
Most of all, if you can find the right venue to start with – something with a bit of character, this can cut down your need for decorations. A modern hotel room will need alot more work than a period property.
Theme styles for a Sweet 16 Masquerade don't have to be just a Venetian or Black tie theme. See my previous post on Masked Ball Themes for suggestions. Burlesque seems to be popular, or you could theme it on a film like Labyrinth or Cinderella.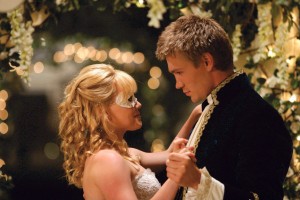 This is a photo of a customer who had a custom masquerade mask made for her Sweet 16th:-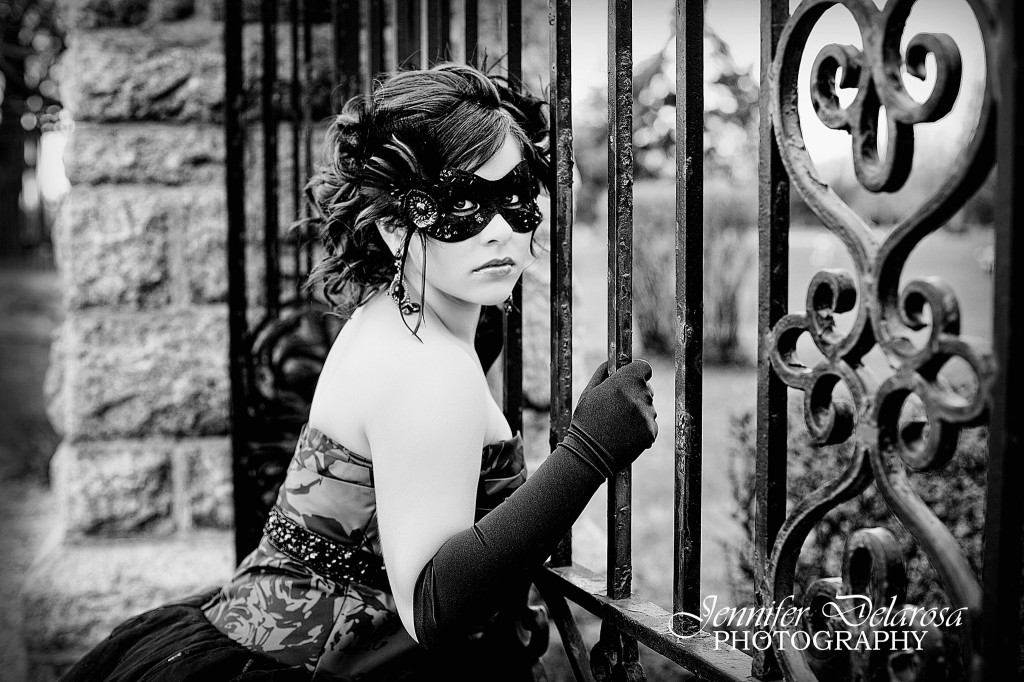 Like this article? Please share with your friends or visit our shop to look at our large range of masquerade masks that would be perfect for your Sweet 16.