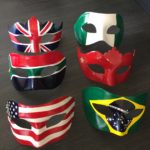 Recently I was commissioned to make a range of masquerade masks with a Flag theme – including countries as Brazil, China, United Kingdom, USA, Canada and of course, Nigeria.
I started to produce the main bases which were all hand-painted with multiple coats of paint (see image to the left) and then added decorations such as feathers, glitter etc to enhance their interest as they were for a photo-shoot and needed to stand out on camera. The British Flag mask was adorned with large ostrich feathers at the top, glitter on the red cross with pearl rhinestones and a royal blue rhinestone at the top. The China Mask had gorgeous red ostrich flu added to the side with a huge gold flower and gold glittery starts to the side. Lastly, the Nigeria Mask had a white trim, green glitter and a mix of green & white feathers added at the top to make this simple flag mask sparkle.
The images below are the final shots from the My Green Gene photoshoot which are now shown on their website, promoting their latest awards event. I think they look fabulous, do you?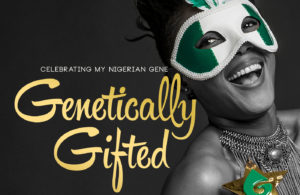 My Green Gene is a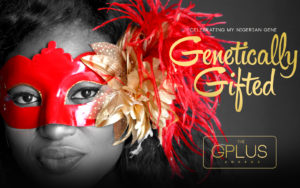 motivational and educative heritage magazine which celebrates the role models of Nigeria Heritage home and Diaspora and is showcasing its night of recognition of individuals, groups and organisations of Nigerian Heritage at the GPLUS awards on Sunday, August 7,2016.
The awards ceremony is held in the city of Manchester, UK,  at IWM North The Quays Trafford Wharf Road Manchester M17 1TZ and will play host to the maiden edition of The GPLUS AWARDS.  Event starts at 5pm while Red carpet starts at 5:30pm.
Other projects in the pipeline are: The GBLOOD CARNIVAL; aimed at celebrating Nigeria's independence, MYGREENE GENE RESOURCE CENTRE (ONLINE) plus an Interactive centre; This would serve and a one stop information reservoir on the Nigerian heritage plus MY GREEN GENE HOUR ON CNN which will showcase interviews and documentaries on achievers and achievements of Nigerians.
Get your tickets to this amazing event that will showcase culture and entertainment from the heart of GIANT of AFRICA.