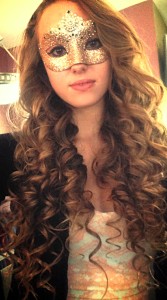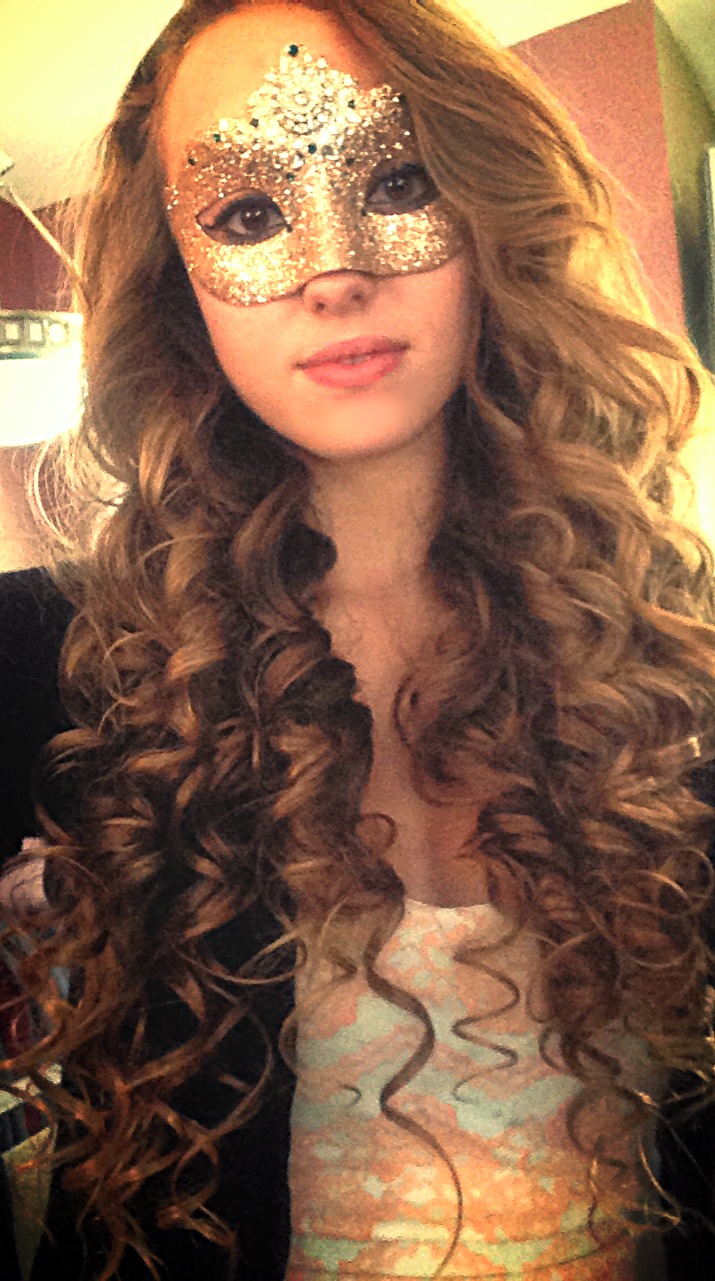 Turning 16 is one of those special moments in a girl's life – especially in the USA where a Sweet 16 is an important coming of age event.
One of the most popular themes for a Sweet 16 is the 'Masquerade', which can cover anything from a Traditional Venetian Masquerade to a very modern affair. Whichever theme you have chosen for your party, you will want that special mask to go with your special dress.
Here at Masque Boutique, we pride ourselves on being able to create beautiful unique masks to match your dress – with no design fee and working to your budget*.
We can customise styles that are already on our website by changing colours, adding feathers or mix and matching pieces from one mask onto another. Or, we can create something completely unique and extravagent embellished with Swarovski crystals, pearls, diamante and vintage jewellery pieces.
If you want masks for your family, we can create these too!
Choosing the Mask Basics – Size & Colour
You may already know the sort of mask you want to wear and just need it colour matching. If you have a specific colour in mind, we can send out samples of colours to ensure it is going to work first. Allow 1-2 weeks for these to arrive from the UK. We try to ensure the colours on screen are as close to the original as possible, but sometimes the camera and screen may alter colours so they could be lighter/darker than shown.
Size wise – the majority of young women will want to go for a mask that is more petite in size than our standard masks. We generally have 3 styles of petite masks that we can swap with our standard bases if required. These are suitable for slimmer face shapes. If you have a wide or rounder face then a standard mask would be better. Have a look at our ready to order petite mask section for ideas on the shapes available.
Prefer a mask on a stick? That's ok because all of our masks can be put on a stick via the website or on request.
Matching the mask to your dress
Please send us a picture of dress (either via a web link or a clear image that shows the detail and correct colour) and your budget and an idea of the mask shape/style you are wanting (choose one from our website) and we can help design one that compliments your dress.
The dress on the left was one we recently made a mask for. The skirt was a peach/beige colour and the top was a heavy embellished mix of silver & gold beads with crystals. The mask we made was a wider shape mask with a beaded silver leaf painted base, which was covered in freshwater pearls, Swarovski crystals, diamante stones and had a side of beige gold ostrich feathers, gold veiling and a large diamante decoration. (something like this would start at £150 GBP but we can make similar masks with less decorations for a smaller budget)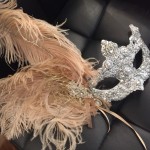 Why not look at some of our ready made One of a Kind masks that noone else will have and are ready to ship. You can also add sticks to these masks!
Please contact us at info@masqueboutique.co.uk if you would like to discuss having a Sweet 16 Mask made.