Following the popularity of mask themed films, it brings us to the very romantic teen film starring Hilary Duff in "A Cinderella Story"
I won't go into the details of the film as that's not what I'm about. No, what I want to focus on is the mask. Gorgeous shaped mask,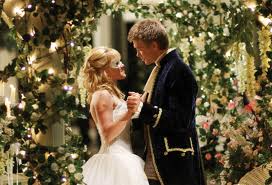 simple yet elegant, and covered in lace with crystals on the sides.
Where can you buy something similar? Well here of course. So far, I've made this style for brides and girls attending their first Prom. I can make it in different coloured laces, sparkly glitter under the lace, with different coloured crystals and also with feathers.
Prices start from £29.99.