For those of you who watched 'Made In Chelsea' Season 10's, Episode 11 'New Year', you may have seen some of our unique designer masks featured in their Black & White Masquerade Masked Ball. We were asked to supply some masks in the black & white theme and decided to offer some up some of our unique designs – ones that you won't find anywhere else.
We had a few more featured in the background of the show that you may see fleetingly, but the masks below can be seen on the main characters:-
Alik Afus was of course wearing our handcrafted leather mask (would he have chosen anything else!) called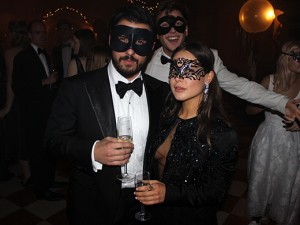 the 'Fausto',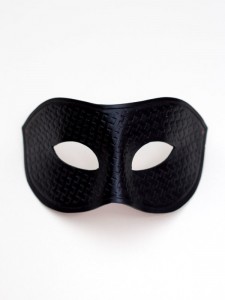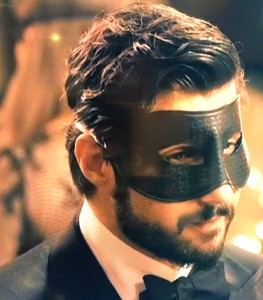 Sam Thompson (peeping out behind Alik there) was wearing our 'Angular Black' mask which is a design we have created ourselves
Ollie Locke was wearing our handmade unique black & white 'Curve' mask – which is also available in many colour combinations.
Victoria Baker Harber was wearing a special custom French black lace beaded mask we created especially for the show in a Swan shape.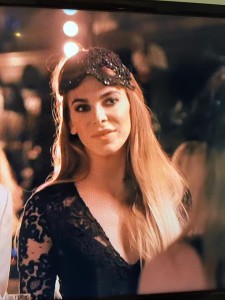 We didn't supply Louise or Binky's mask on the show, but this unisex metal filigree eye mask is available on our site to purchase. Binky wore it plain and Louise wore a version with crystals. We can customise this for you with crystals on request. (top image shows Louise wearing it with Alik)