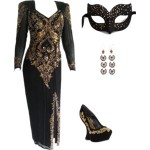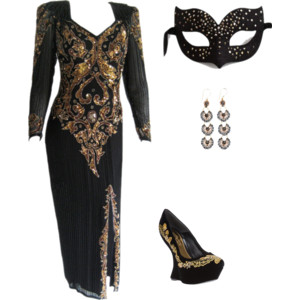 With the Autumn shedding its last few golden leaves and the dark nights fast approaching, we turn to the forthcoming Festive season to brighten up our grey days.
With parties galore running throughout November & December – all leading up to the ultimate New Year Party,  Masked Balls in are full swing and are as popular as ever.
A Masquerade is more than just about donning a mask. It evokes a sense of fun, mystery and opulence to any event, giving your guests the opportunity to not only be creative, but to socialise more freely as they feel 'hidden' from their shyness.
For Traditional Masked Balls with 18th Century costumes, we recommend going for more of a Genuine Venetian Mask to match the men's outfits. Keeping to theatrical style masks such as the Joker, Columbina, Long Nose Masks and Phantom Masks, they work perfectly with this era. For women, a traditional feather masks with Venetian Base works well, along with Ornate Baroque Venetian Masks which we specialise in.
For Modern Day Black Tie Masked Balls, choose something elegant & refinded. Don't afraid to be creative, be daring and be different from the rest. There is no reason you have to stick to just a black mask.
For a general Masquerade Party, any type of mask goes. It can be a budget mask right through to a really expensive ornate mask. Whatever makes you feel good and is within your budget.
If you are attending a Masked Ball this Christmas, or a New Year Masquerade Party, feel free to e-mail us if you need any help choosing an appropriate mask to wear with your outfit.
Can't find a masquerade mask you like or that matches? Then choose our Custom Mask Design Service (at no extra charge) and have a mask made just for you
Why choose us to supply your Masked Ball or Masquerade Party for your event?
Having supplied numerous high-end masquerade events all over the world, we offer a personal service with attention to detail and high quality products. We stock a range of Genuine Imported Venetian Masks for authentic Masked Balls, and the rest we design and make ourselves here in England.
We can offer:-
bulk mask discounts on large orders
Discount codes for your guests to use on their mask purchase directly from our website
Charity donation on sales
Branded Masquerade Masks with your company logo or event name on
High quality products that are made in the UK.
Masks designed to your specific colours or theme
For further information, contact us at info@masqueboutique.co.uk or via the Contact Us page.